CRNI Newsletter Samhradh 2021
Reuse targets become reality
Ireland has the potential to become a leader in reuse and repair if measures in the General Scheme of the Circular Economy Bill, published on 15 June, become law. Importantly, the outline Bill proposes to make reuse and repair targets mandatory, which would ensure Ireland makes the most out of existing resources while creating jobs and supporting community.
This potential can be clearly seen from CRNI members' achievements in 2020 below.
Despite the pandemic, 18,160 tonnes of products were reused in 2020,

helping to avoid 117,180 tonnes of CO2e due to the manufacture and distribution of new products - the equivalent of planting 6,000 trees. In addition, 1,911 tonnes of complex items like mattresses were recycled.
This created over 800 jobs, 800 employment schemes and 8,600 volunteers with a social value of over €48M.
Community Resources Network Ireland (CRNI) has been advocating for reuse targets for years, to bring focus to an activity that currently accounts for less than 1% of everything we throw away

.

As a partner in the Q2Reuse project, funded by the EPA, we are working on a method to measure all reuse activity in Ireland to help underpin a reuse target.
But meeting targets will require citizens, businesses and policymakers to take action.
Citizens can put second hand first when giving away or buying goods with help from the CRNI directory, which identifies nearby reuse, repair and recycling spots. Businesses can make circular procurement decisions.

And policy makers can help to make reuse and repair more accessible, viable, affordable and attractive through the measures set out in CRNI's recent

policy submissions

. With these actions, we can all support a fair and circular transition in Ireland.
Upcoming Events
For full calendar, visit here

8.30am 28 June: Dissemination of Green Public Procurement project - Register here.

4pm 28 June: How do we shape and grow a green tech sector (featuring CRNI). Register here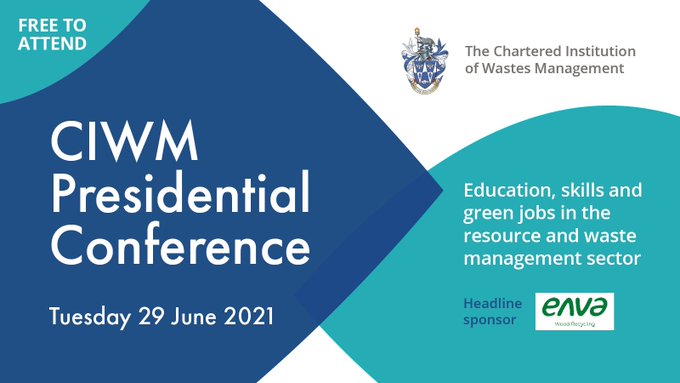 10am 29 June: CIWM Presidential conference exploring green skills and jobs in the UK resources and waste sector. Register here.
9am 6 July: How can EU policy drive circularity in textiles? Q&A organised by EuRIC

,

RREUSE

,

RVO

,

SMEunited and the ECESP. Register here.

9.30am 8 July: Too good to be true? A recipe for reliable green claims on plastic products - ECOS Webinar. Register here.
CRNI Jobs & Skills Conference - in a nutshell
CRNI's recent conference on Jobs and Skills for a Circular Economy highlighted

the exciting time facing the community based reuse and repair sector in Ireland.
Day 1 focussed on jobs, with Luis Sosa of Circle Economy defining circular jobs and Michal Len from RREUSE exploring the role of the social economy and of

EU policy and

financial instruments

in supporting local job creation. Paul Goldrick-Kelly from NERI described the growth in Ireland's green economy while Les Carberry of DECC shared areas of opportunity for reuse such construction and the tech sector and highlighted the need to strengthen labour frameworks for
circular and social jobs
. Following this, CRNI members RecycleIT, Bounce Back Recycling, FoodCloud, ReCreate, ICSA and IRD Duhallow Furniture Revamp shared how

they provide jobs and training to those at greatest distance from the labour market and flagged some of the

challenges, from

the stigma of labour activation schemes to the cost of insurance and the difficulty in attracting and retaining staff when competing with the commercial sector.
On Day 2, Dr Adam Read from CIWM outlined the range of circular skills required from m

aterial science to repair and need for clear career pathways. Dr

Sarah Miller from the Rediscovery Centre identified the need to support teachers in building circular skills and for tailored supports to social enterprises. Trudy Duffy from DFHERIS described the how the further education system delivers lifelong learning opportunities and how more focus is needed on circular skills. In addition to awareness, the need for examples for businesses of the social and economic benefits of a circular economy was flagged by Dr Joanne Rourke from EMWR. This was followed by lightning talks from An Mheitheal Rothar, Roscommon Women's Network and FIT on developing new qualifications in repair and upcycling.
The event was attended by over 198 guests and featured 23 speakers, 77 networking sessions and 25 expo booths.
All recordings are now available here.
Boyle Sports joins with Rehab for dynamic reuse initiative
BoyleSports is donating thousands of TVs to Rehab Recycle as part of their "Promise It to Rehab Recycle" programme. Rehab Recycle, part of the Rehab Group, is a social enterprise that provides employment opportunities for people with disabilities and is a market leader in information security management, WEEE recycling and confidential data and document destruction.


BoyleSports has recently undergone a massive refurbishment programme involving the swapping out of its screen systems, creating a surplus of 4,000 TVs and electrical equipment which can be reused for domestic use. The company wanted to ensure these TVs did not go to waste and from this desire, the relationship with Rehab Recycle was born. For more read here.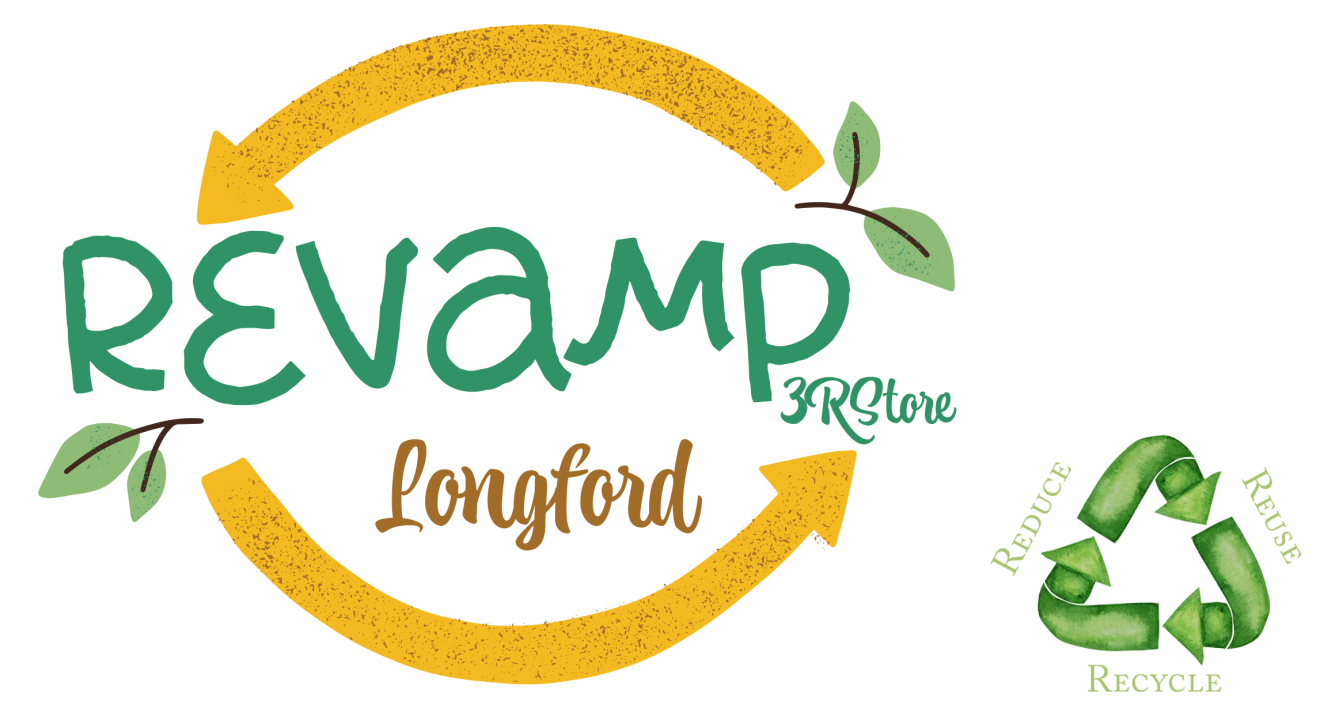 New website and online store
Revamp is all about new beginnings. Their skilled furniture craftsmen restore and upcycle old furniture and now sell online as well as from their store in County Longford. Check out their new

website and online store here.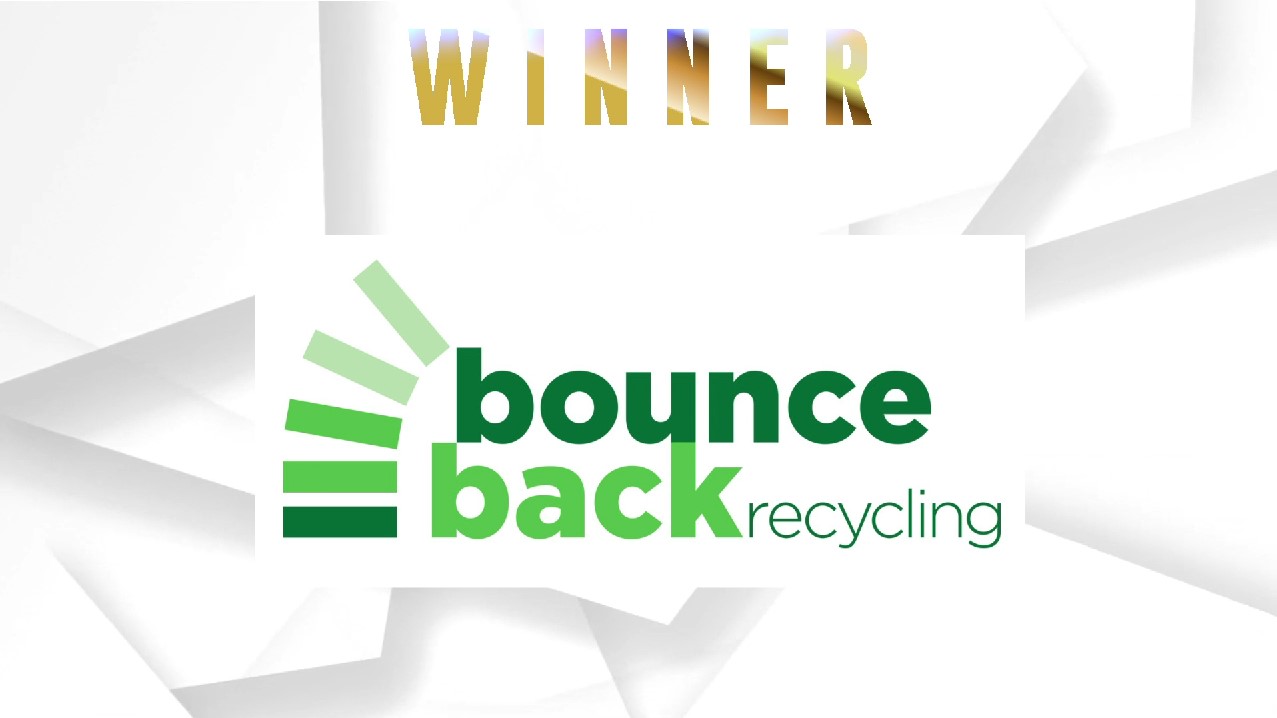 Well Done to Bounce Back Recycling
Bounce Back Recycling

diverts mattresses from landfill and supports the Traveller community with employment opportunities.

Last week, they won Green NGO of the year at the Green Awards 2021.
Book Drive for reuse - South Africa
Gateway to Education is
an education based charity that believes that everyone should have the chance to reach their full potential. They are raising funds to send obsolete school books to students in South Africa - please help support this effort here
Supporting Deaf Enterprises growth
Deaf Enterprises, Ireland's only dedicated employer of deaf and hard-of-hearing people, has received support from Taoiseach Micheál Martin as it expands its services. As part of the expansion, Deaf Enterprises was presented with a new van by Johnson and Perrott, which also paid the group's creative partners, Coolgrey Design, to develop a new logo and brand for the charity. Read more here.
Resources and Best Practice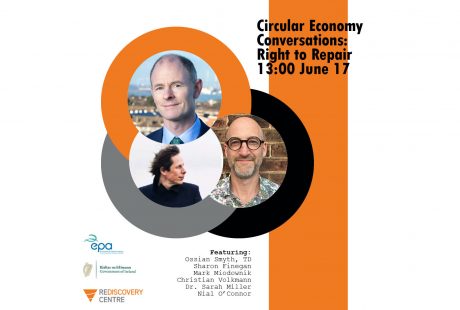 Circular Economy Conversations - Right to Repair
The Rediscovery Centre and the Environmental Protection Agency hosted an informative Circular Economy Conversation on the Right To Repair on 17 June. You can now watch it back here.
#WardrobeChange campaign
As part of the

Wardrobe Change campaign, NGOs are calling for new policies including minimum standards for clothing to last, a ban on the destruction of unsold and returned goods, rules to verify and substantiate green claims and ambitious targets for a reduction in natural resources used across the supply chain. For more see here.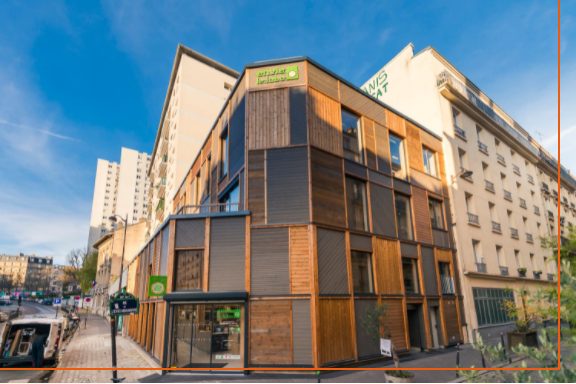 Envie le Labo - circular building
The Envie Le Labo building in Paris was designed for circularity. Only 43% of the build involved new materials, with the remainder being avoided, reused or upcycled. In total this meant 19,600kg new products were avoided. For more see here.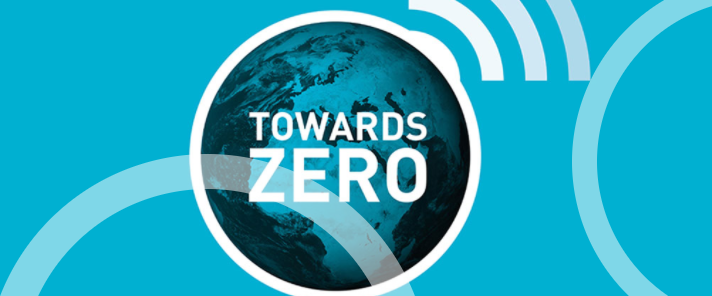 Zero Waste Scotland Podcast series
From insect farming to sofas for life, this new podcast series highlights the innovative Scottish organisations that are doing things differently to help end the climate emergency. Listen, subscribe and share here.