Guest news contributor, John McEntee, Business Manager, Recycle IT
Summer Tips! –  Mixed of old and new!
For generations in Ireland and across Europe thrift was one of the main reasons for reuse.  In the developing world, it's still the case and leads to very high levels of reuse.  In Ireland as in other developed countries rising wages and greater consumer purchasing power has increased demand for convenience products.
Convenience products have helped us undervalue reuse in favor of disposal or recycling.  Recycling is positive and has great benefits but uses resources including time, human capital and natural resources (e.g. fuel) to get the items to locations where they can be recycled effectively. Reuse is preferable!
If you can reuse an item yourself, it can help save money, save time, and the environment. Reuse helps reduced CO2 emissions and the mining of new raw materials.  Reuse can be a matter of thinking a little differently and figuring out how old milk cartons, cans, bags, bicycles, tires, packing or wood maybe reuse to match your needs. Reuse will truly find a new life for items around your home or workplace.
We created some reuse tips for summer 2018 which were really popular. We have now updated the list for summer 2019 – Have a read and see what you can do, share with others and do involve any kids in your life.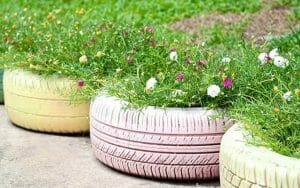 42 Tips 
Create reusable lunch boxes or storage containers from large plastic ice cream tubs.
Use metal knives, forks, and spoons for your next outdoor event
If you have plastic knives, forks, and spoons wash, store and reuse at your next summer event.
Reuse large plastic milk container to water garden plants rather than a hose: pierce small holes in the top side of the container and fill with water for slow, steady and simple watering.
Harvest seeds from fruit and vegetables and try to grow them!
Use paper egg cartons or toilet paper tubes (both are biodegradable) to start growing seeds into plants. They can be dropped right into the soil once strong enough.
Turn toilet rolls or paper towel tubes into playthings for children or nesting materials for your small pets.
Have a go at egg carton crafts – family fun!
Store printed pictures and photos in poly pockets to reduce the aging effects from humidity, damp and light.
Use old wine corks to create a floating key ring; your keys won't sinking while at the pool, beach or lake.
Use 2-liter plastic bottles to create bird feeders.
Used cold bacon fat in a tuna or cat food can feed your feathered friends, just hang from a tree or fence post in the garden.
Put old newspaper under a tablecloth to offer protection against spills.
Place an open jar or bowl of dried, used coffee grounds in your refrigerator or freezer to neutralize odors.
Keep a jar of dried, used coffee grounds to use with washing up liquid. It acts as a scouring agent for baked on food
Placed used coffee grounds in a ring around garden plants to keep bugs and slugs away.
Refresh your eyes fresh with chilled and dampened tea bags taken from the fridge.
Cut old bike tire tubes tube into strips to make rubber bands in custom sizes.
Cut or shred paper or thin card into eco-friendly packing material for presents or parcels.
As kids outgrow coloring pencils, pens and art supplies try donating them to your local school.
Empty bottles, sweet boxes and biscuit tins can be used as small screw holders, tool boxes, sewing kit or cake holders.
Collect old soap ends into stocking leg and keep by an outdoor tap, ensuring you have hand wash for outside use.
Cut up old t-shirts and use them to clean up messy spills around the house and in the garage.
Used an old adult t-shirt as painting overalls for your kids – saves washing clothes.
Old tights make great rags for cleaning, dusting and shining
Old tights can be reused as sleeves for storing posters, wallpaper rolls, wrapping paper or anything else that needs to stay rolled up.
Cut the legs of old jeans to make super cool shorts for summer.
Use banana peels to shine your shoes. Rub the inside of the peel on shoes, then shine with a soft cloth.
Turn bread heals into breadcrumbs once dried out. Just blitz.
Use the peels of juiced lemons and limes to make zest and twists, which can be dried or frozen for later use.
Use juiced citrus fruit halves sprinkled with salt to clean stainless steel and other metal fixtures.
Add a piece of orange peel to brown sugar to ensure it stays soft.
Don't throw away half used copy books, up-cycle into kid's drawing books.
Unravel woolen jumpers and knit something new for you!
Reused material from 3 or 4 broken umbrellas to assemble a retro style rain poncho.
Jars can be cleaned and used to store homemade jams, preserves or even as a desk organizer for pens, paper clips or pencils.
Save old toothbrushes to scrub hard to reach places, like grout, sinks or behind water taps.
Collect broken china to re-tile outdoor tables, flower pots or paths.
Hang old clothes drawers or washing machine drums on the wall to create shelves or used them as storage boxes.
Reuse water from washing and/or cooking vegetables to water plants internally and externally
Reuse a spray bottle to mix 50% distilled vinegar (white) and 50% tap water for a simple window cleaner. (For very grimy glass, prewash with soapy water)
Clean your window with the old Sundays newspapers (instead of paper towel)
Waste is Treasure! 
We all know one person's waste is another person's treasure. Instead of discarding unwanted tools, clothes, furniture or electrical appliances, try reuse with friends or donating them can reduce waste and help others save money.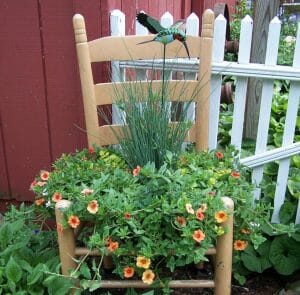 Local community groups, charity shops, schools, and nonprofit organizations may accept a variety of donated items, including used books, paint, working toys, and unneeded furniture. Please click here to learn more
About Recycle IT
Recycle IT, are an award-winning Dublin based social enterprise offering electrical, electronic and metal recycling. Services are provided in partnership with WEEE Ireland. Recycle IT are supported by Pobal, the Dormant Accounts Fund, South Dublin County Council and authorized by the National Waste Collection Permit Office and the local authorities across Dublin, Kildare and Wicklow.
For further details about our free and cost-effective services call us on 01 4578321, email [email protected] or visit the Recycle IT website at www.recycleit.ie