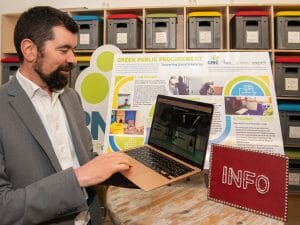 A new Green & Social Virtual Trade Fair has been launched by Community Resources Network Ireland (CRNI), with support of the Regional Waste Management Plan Offices. This innovative virtual platform will be open 24/7 and give visitors the opportunity to explore green and social procurement opportunities provided by reuse, repair and recycling social enterprises and community-based organisations across Ireland.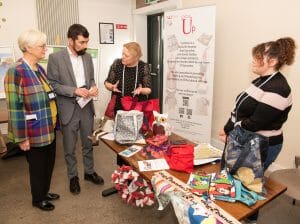 The easier access to green and social purchasing options is good news for public procurement decision makers. The Programme for Government commits to progressing Green Public Procurement objectives such as mandating the inclusion of green criteria in all procurements using public funds, to be completed within three years of the lifetime of this Government. There is room for growth in this area as only 17% of the total reported spend by Government Departments on contracts over €25k included green criteria in 2020, according to recent EPA data. It is an important and timely opportunity for the public sector to make sure its purchasing strategy is contributing to a wider just transition and implementation of a circular economy in Ireland.
Joanne Rourke from the Regional Waste Management Plan Offices said, "We are delighted to support CRNI's Green & Social Virtual Trade Fair platform, which will reduce the consumption of new products and minimize waste by enabling repair services for existing products and purchases of pre-loved and upcycled products."
As the only community based reuse, repair and recycling network in Ireland, CRNI along with its 46 members plays a unique and valuable role in the development of resource efficiency and circular and social economy initiatives at both local and national levels. In 2021, just over €52 million in turnover was generated  by CRNI members. They also saved some 171,000 carbon tonnes, and worked with over 1000 people on employment schemes. The virtual trade fair provides an opportunity for people making important purchasing decisions to support their work.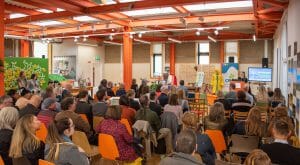 Mr. Joe O'Brien T.D, Minister of State for Community Development and Charities said, "It is encouraging to see networks, such as CRNI, engaging closely with social enterprises community organisations working in reuse, repair and recycling and providing this unique and timely opportunity to the public sector to step up and lead the change when it comes to green and social procurement."
A circular economy aims to reduce waste at all stages of the economic cycle and ensure materials are used as efficiently as possible by moving from a linear economic model of 'Take-Make-Use-Dispose' to a more efficient and low-carbon circular economy. Increased procurement by public bodies from organisations keeping existing goods in circulation longer  will contribute to Ireland's Whole of Government Circular Economy Strategy 2022-2023 and the Circular Economy Act, which was signed into law in July this year.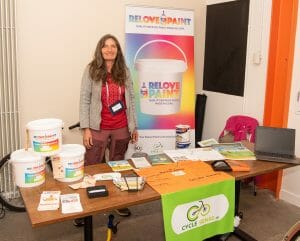 Mr. Ossian Smyth T.D, Minister of State with responsibility for Public Procurement, eGovernment and Circular Economy said, "I am really pleased to see CRNI's innovative platform launched as it represents an important step towards increasingly sustainable procurement. It will make it easier for public bodies to reduce their impact on the environment and encourage buyers to choose sustainable options where possible."
The virtual platform includes the following nine categories: furniture upcycling and office fit-outs; bike donations, upcycling and repair; reducing food and drink waste; recycling electric and electronic equipment; reducing plastic waste; specialist social recycling and repair schemes, textile reuse and upcycling, paint reuse and recycling; events, education and workshops.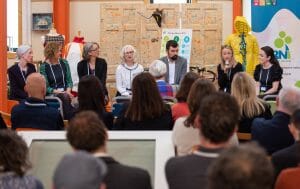 "There is a choice with every single purchase made, large and small, and our virtual platform offers decision makers the opportunity to evaluate how their contracts can positively contribute to environmental, social and economic missions and receive the goods and services they need at the same time through our members," said Mary Fleming, CRNI's National Executive.
CRNI's Green & Social Trade Fair platform can be accessed at www.crni.ie. Contact [email protected] or 087 173 5184 for more information.